Style Point
---
Wood and exposed concrete, cool sounds and extraordinary fashion: we get to the heart of fashion with the season's fashion trends in an ambience that is urban and alpine, Italian and Nordic at the same time. Real garage flair can be found in the basement so that men don't get bored during the shopping marathon: Vespa, chrome and an Italian lifestyle – making men's fashion fun!
TOP Service
Seating corner for a "caffè corto" in between
Quick sewing service that tailors your outfit to fit perfectly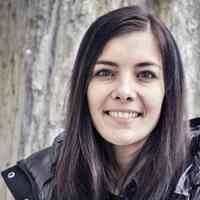 We carry the following brands











You guys rock! Fantastic rentals, very good quality, perfect locations. Will definitely rent with you again when back in Austria. Thank you!
great people, very helpful especially with the children
We were very satisfied. Thanx for the good service. We even could change shoes!Groetjes, Ad en Jolanda Raaijmakers
It was great that I was able to make an online reservation for a specific type of ski.And this happens to be an excellent/top level ski as well.
Ich war sehr zufrieden mit dem Service und die geliehene Ausrüstung war in einem top Zustand, danke!
Best ski equipment I have ever rented and It enhanced my skiing experience.
Everything perfect, good service.
Sehr nettes und freundliches Personal
You are the best!!!
Could not have been a better service. Staff were very helpful, knowledgeable and friendly.Thank you.
Hervorragende Ski und sehr guter Service !!!
Alles perfekt und Super Beratung!
Super Personal super bemüht
Excellent service. Shop being close to gondola was key part of service for storage...
Besonders positiv die Möglichkeit, Skiausrüstung in den verschieden Geschäften zu deponieren.
Sehr nettes Team und kompetente Beratung. Danke!
Top Service!
Daniel ist sehr kompetent.
Sehr gute Beratung! Wir haben neue Schuhe gekauft!Gutes Material u bei der Rückgabe gab es ein Glas Sekt: nette Geste!
Klasse Service & klasse Mitarbeiter dort ! echt zu Empfehlen!!!!!
Die Kollegen in der Filiale in Hochsölden sind echt super kompetent und machen so ziemlich alles möglich! Sehr gerne wieder!!
Super freundlich, sehr kompetent! Vielen Dank für die tolle Beratung!
Very friendly and helpful staff with equipment, tickets, and products. They were very accomodating.
sehr gute Reaktionen auf meine eMail-Anfrage!
great service, thank you, very pleased
Macht weiter soooooooooooooo!!!!!!!!!!!:-)
Sehr gute ausstattung und kompetente fachleute.
gab nichts zu meckern und die Mitarbeiter waren freundlich, zuvorkommend, hilfsbereit und haben sehr schnell gearbeitet. DANKE GERN WIEDER!
Vielen Dank für die kompetente Beratung beim Kauf und die große Auswahl an Leihski.
Een prettige en profesionele,relaxte shop.
Thank You for your great service
Absolut perfekte Bedienung durch Jogi und Kollegen ! Merci !Peter Kofmel, Bern / Schweiz
Top-Betreuung, weiter so
War alles wirklich klasse und euer Personal war super! :)
Really great people in shop. Couldn't fault them.
Das Team war sehr freundlich und zuvorkommend. Uns wurde alles gut erklärt und das Material war gut.
Great service, great equipment, very friendly staff.
very helpful and friendly staff